Contact us at A&C Energy Surveys if you need a commercial EPC in Newark.  Based in Newark-on-Trent, the small town has close road links to Lincoln, Grantham, Mansfield and Worksop.  The London Scotland road, the A1(formerly the Great North Road) lies just off to the East of the town where it is crossed by the A46.  By rail it is connected to Nottingham and the west and Lincoln.  It is also served by the East Coast mainline, London Edinburgh line.
Newark has manufacturing workshops, British sugar and Vodaphone present in the town and just off to the East is the largest antiques Fair in Europe held by monthly on the Newark showground.  It is called the Newark International Antiques and Collectors Fair.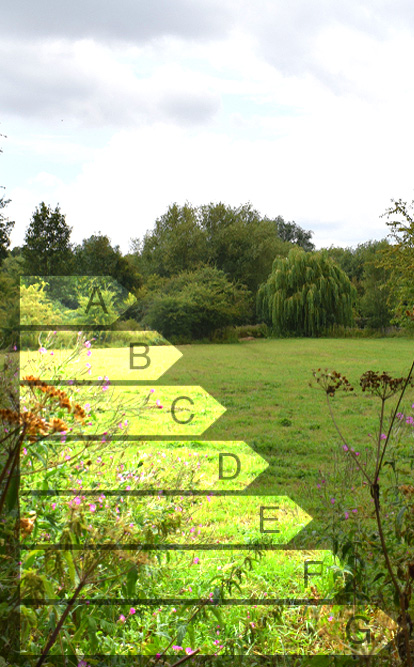 A Non Domestic Energy Performance Certificate (ND-EPC) otherwise referred to as a Commercial EPC is a statutory requirement for selling or letting out most commercial property. A & C Energy Surveys Ltd are the go-to company for a swift and reliable non domestic EPC in Newark.
We have established a reputation for exemplary performance. As a result, we have built a solid client base, and they have grown to trust our highly experienced team of assessors for an efficient, fast and professional service. Our clientele include landlords, property developers, estate agents and ECO installers.
Why You Need a Non Domestic Energy Performance Certificate (NDEPC)
The non domestic, commercial EPC (Energy Performance Certificate) is an official document.  It illustrates the current energy rating of a property on a scale that ranges from the most efficient (A rating) to the least efficient (E rating). The top of the scale is A 100 and represents a point where energy production balances energy usage.  This, of course does not include energy used by way of a business process such as manufacturing. It is possible to go higher than A 100, for instance where there is a larger than normal array of solar collectors, perhaps on an adjacent barn roof which serves the building to be assessed.
The commercial EPC also itemises recommendations for improvements, with indications on the effects of implementing each of the recommendations.
These recommendations are graded according to a scale which measures short, medium and long payback It is a helpful guide to buyers or potential tenants.
What we do
A & C Energy Surveys Ltd are accredited energy assessors. With accreditation by government approved providers of accreditation such as Elmhurst Energy, ECMK and certification by STROMA, we are eminently qualified to carry out reliable assessments and certification in commercial EPC in Newark.
Major Cities Nearby We Provide EPC Services For;
• EPC Nottingham
• EPC Lincoln
Our assessors are highly trained to carry out EPC surveys and issue the certificates at competitive prices and quick turn-around times. Customer service is at the heart of our services and we pride ourselves in providing services that exceed the expectations of our customers. If you require a commercial EPC in Newark please get in touch today for an impartial advice and a non-committal quote.
We are accredited with the following organisations: