Commercial EPC Peterborough
A & C Energy Surveys limited is pleased to provide commercial EPC Peterborough surveys.
Our energy assessors boast a great deal of experience within this area, so you can rest assured that the energy efficiency of your property will be dramatically enhanced.
In fact, there are many times when a commercial property requires one of these expert surveys in order to meet with governmental compliance regulations.
What can you expect when contacting A & C Energy Surveys and what additional services do we have to offer?
Your Source for EPC's in Peterborough
As opposed to other firms which provide generic EPC surveys, our company seeks to build hands-on relationships with each and every commercial property owner in Peterborough.
This is why you can expect to deal directly with the individual who will be conducting the assessment from the very beginning.
This is also an excellent approach if you have any additional questions in regards to what the examination entails. When we consider the fact that a valid EPC is required whenever a property is rented, bought or changes hands, it becomes clear that these on-site examinations are extremely important.
Let us also not fail to mention that you will be capable of saving a great deal of money in relation to the energy costs of your commercial building.
More Than Commercial Assessments Alone
While a commercial EPC in Peterborough will often be needed to meet current energy guidelines, our team is just as pleased to be able to offer domestic EPC surveys if you wish to assess the condition of your home.
This is often required in order to meet what is known as the Minimum Energy Efficient Standard (MEES). Regardless of the type of property, A & C Energy Surveys is your go-to firm if nothing but the best will suffice.
Please contact a technician at your convenience. We will be happy to schedule a consultation in the near future.
We are accredited with the following organisations: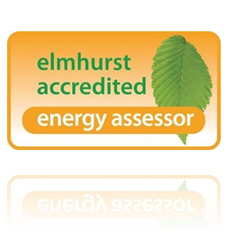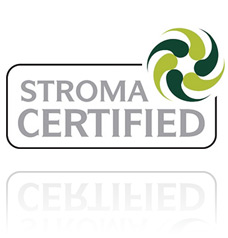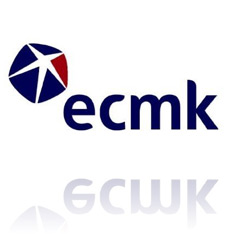 Does your businesses require a commercial EPC in Derby? Also known as an Energy Performance Certificate, this type of documentation is normally required whenever a new building is constructed or in the event that the location is rented or sold to a third party. It is valid for ten years and the majority of business owners should obtain these certificates from a qualified assessor. What are the benefits associated with this practice and how can A & C Energy Surveys help?
The Numerous Benefits of Commercial Energy Performance Certificates in Derby
One of the main advantages of these assessments is that they are able to determine the energy efficiency of a property. Commercial locations will be rated between A (excellent) to G (the least efficient). Thus, it is possible to appreciate how much money can be saved by adopting new policies.
Another surprising amenity associated with a thorough evaluation provided by qualified energy surveyors is that this analysis can increase the value of a property by as much as six per cent (1). This is obviously beneficial for commercial locations that might be sold in the not-so-distant future.
We should also mention that it is now legally necessary for businesses to obtain a commercial EPC in Derby. Owners who fail to comply could very well face stiff fines and it is no longer possible to rent out premises associated with energy ratings of F or G.
On a final note, there are many governmental tariffs intended to compensate businesses which have chosen to comply with the new energy performance certification process. However, we should keep in mind that the ability to qualify for these tariffs is related to the efficiency rating of the commercial property in question. This is why such a certificate will come in handy; it provides the owner with sensible recommendations in order to maximise the energy efficiency of the location.
Why Work with A & C Energy Surveys in Derby?
Our firm is capable of providing bespoke energy surveys throughout the United Kingdom and we have built a solid reputation for transparency alongside professionalism. If you require a commercial EPC in Derby for your property, one of our experts is always here to help. Please do not hesitate to contact us and schedule a consultation.
We are accredited with the following organisations: