Commercial EPC in Corby
Get hassle-free Commercial EPC Corby services here at A & C Surveys Ltd. Corby, in Northamptonshire, in the East Midlands is a former steel town, which was once home to Stewarts and Lloyds steelworks. However, in recent years, thanks to a series of high-profile regeneration projects, the town has reinvented itself as a thriving business centre, in which demand for domestic and commercial properties remains high. Corby is just over an hour away from London St. Pancras by rail, yet ideally situated for nearby natural, cultural and historical attractions, including East Carlton Country Park and Kirby Hall, to name but two.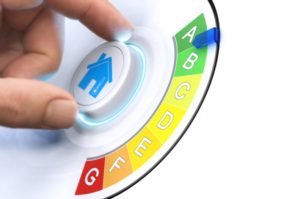 Nearby Service Areas;
• EPC Kettering
• EPC Peterborough
• EPC Leicester
Why Do I Need an EPC?
As of April 1, 2018, any domestic or commercial property built, rented or sold in Corby, or anywhere else in England or Wales, must have an Energy Performance Certificate (EPC). A domestic or commercial EPC in Corby, as elsewhere, rates a building on a scale of A to G for energy efficiency, where A is the most efficient and G the least efficient. In addition to this Standard Assessment Procedure (SAP) rating, an EPC also contains information regarding the environment impact of a building, carbon dioxide emissions, and estimated fuel costs and makes recommendations for improving energy efficiency.
Only approved energy assessors, such as A&C Energy Surveys Ltd, who are members of a government-approved accreditation scheme, can produce an EPC. At A&C Energy Surveys Ltd, we offer you the peace of mind that all our members are properly qualified, properly insured and have the core competencies and expertise to do the job properly. The Ministry of Housing, Communities & Local Government operates a register of accredited energy assessors, on which the name of Anthony Blaine, proprietor of A&C Energy Surveys Ltd, appears, so you can check our credentials if you do desire.
Of course, if you're looking for a commercial EPC in Corby, you should be aware that your building must comply with the Minimum Energy Efficiency Standard (MEES), which states that any building, or part of a building, let after April 1, 2018, must rate at least E for energy efficiency. The Standard was introduced to encourage commercial landlords to improve the energy efficiency of their properties, by restricting new and existing tenancies for properties rated F or G and, ultimately, preventing them from being let altogether. An accurate inspection and EPC is essential to prevent loss of income and all the more reason to use an accredited energy assessor, such as A&C Energy Surveys Ltd, for the production of a commercial EPC in Corby.