Commercial EPC Kings Lynn
Do you require the services of commercial energy assessors for your Kings Lynn business? Have you been curious to learn about what is involved with an Energy Performance Certificate? If so, A & C Energy Surveys is here to help. Not only can we offer services such as determining the minimum energy efficiency standard (MEES) of domestic and commercial locations, but we are qualified to provide a commercial EPC for Kings Lynn businesses. Let us take a closer look at why this certification is important as well as how we can help.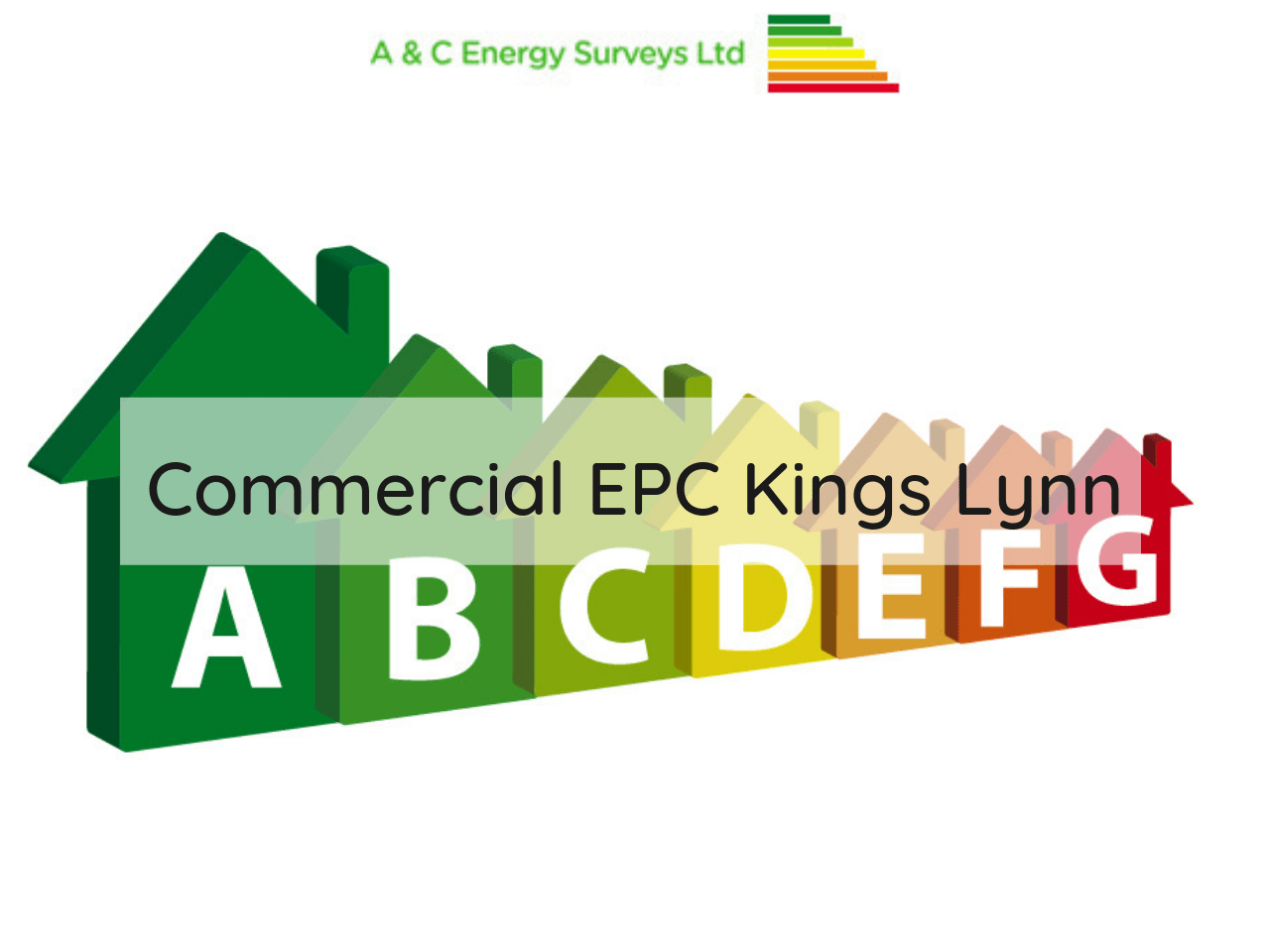 Why are EPC Surveys in Kings Lynn Critical?
Recent legislation has dictated that all commercial properties are required to obtain an Energy Performance Certificate. This type of analysis essentially determines the energy efficiency of a business premises. After a detailed and professional examination, owners will be provided with a letter rating. A signifies superior efficiency while ratings between F and G dictate that changes must be enacted in order to adhere to modern coding guidelines.
However, the real advantage of a commercial EPC in Kings Lynn translates directly to the owner in question. This certification provides the insight and clarity that is necessary in order to make money-saving changes over time. It will likewise identify areas that need improvement as well as those which can remain in place. The end result is that the commercial location will enjoy a lower carbon footprint and these savings obviously translate directly to the end user.
EPC surveys must be renewed every ten years or in the event that a commercial property is rented out to a third party. These also apply to letting agents, property management firms and landlords throughout the Kings Lynn area.
Working Together with the Team at A & C Energy Surveys in Kings Lynn?
A & C Surveys does not believe in "cutting corners" when it comes to any commercial EPC in Kings Lynn. Thanks to our expertise and years of experience within the industry, you can rest assured that all analyses will be carried out with the utmost levels of professionalism. We are also pleased to offer additional services such as domestic energy assessments if required. If you happen to own commercial premises in Kings Lynn, it is wise to speak with one of our representatives to learn more about how we can help. Our firm will be more than happy to offer targeted solutions.
We are accredited with the following organisations: