How To Improve your EPC Rating
If you are hoping to reduce energy costs and exert less of a carbon footprint upon the environment, it is always wise to improve your EPC (Energy Performance Certificate) rating.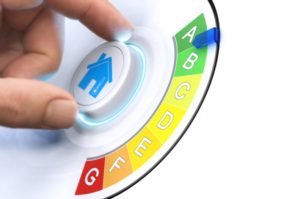 The good news is that a handful of steps are quite effective and relatively easy to implement.
Whether you are looking to sell a property in the near future or you wish to save money during the colder months of the year, the information found below will come in very handy.
Addressing Insulation Concerns
Any professional firm which provides a commercial EPC in Northampton will make it a point to stress the importance of insulation.
Properties lose a great deal of heat if they are poorly insulated, so specific actions should be taken including:
Adding double-glazed windows.
Insulating attics and lofts.
Checking for air leaks around the frames of windows and doors.
These steps will undoubtedly impact your EPC rating.
Other Suggestions to Keep in Mind
Heating and cooling systems throughout the home should likewise be examined for any faults or if they happen to be running inefficient levels.
There are times when a commercial EPC in Cambridge will highlight the fact that a boiler needs to be upgraded or the filters within an HVAC system should be replaced.
Another possibility involves the addition of a secondary heating source to reduce the energy consumption associated with an older unit. Have you noticed a rise in your energy bills for no immediately observable reason?
Does your boiler fail to heat water within a timely fashion? These are two signals which could indicate that professional help is required.
A & C Energy Surveys Limited is pleased to offer targeted solutions to improve your EPC rating.
Boasting the ability to deal with domestic as well as commercial locations, there are few issues which we cannot address. Please contact a representative to learn more or to schedule a consultation.